How to Track Your Shipment - Important Instructions
To ensure you can easily track your shipment, please follow the simple steps below:
Before placing your order, we kindly request that you review the delivery terms. It provides essential information about delivery times and shipping fees for different regions. RELX egypt delivery term:
https://relxnow.eg/pages/delivery-terms
Once your package has been dispatched, here are 2 ways to check your package:
1. Login shopify account, check "My orders", click the button "Track your Orders";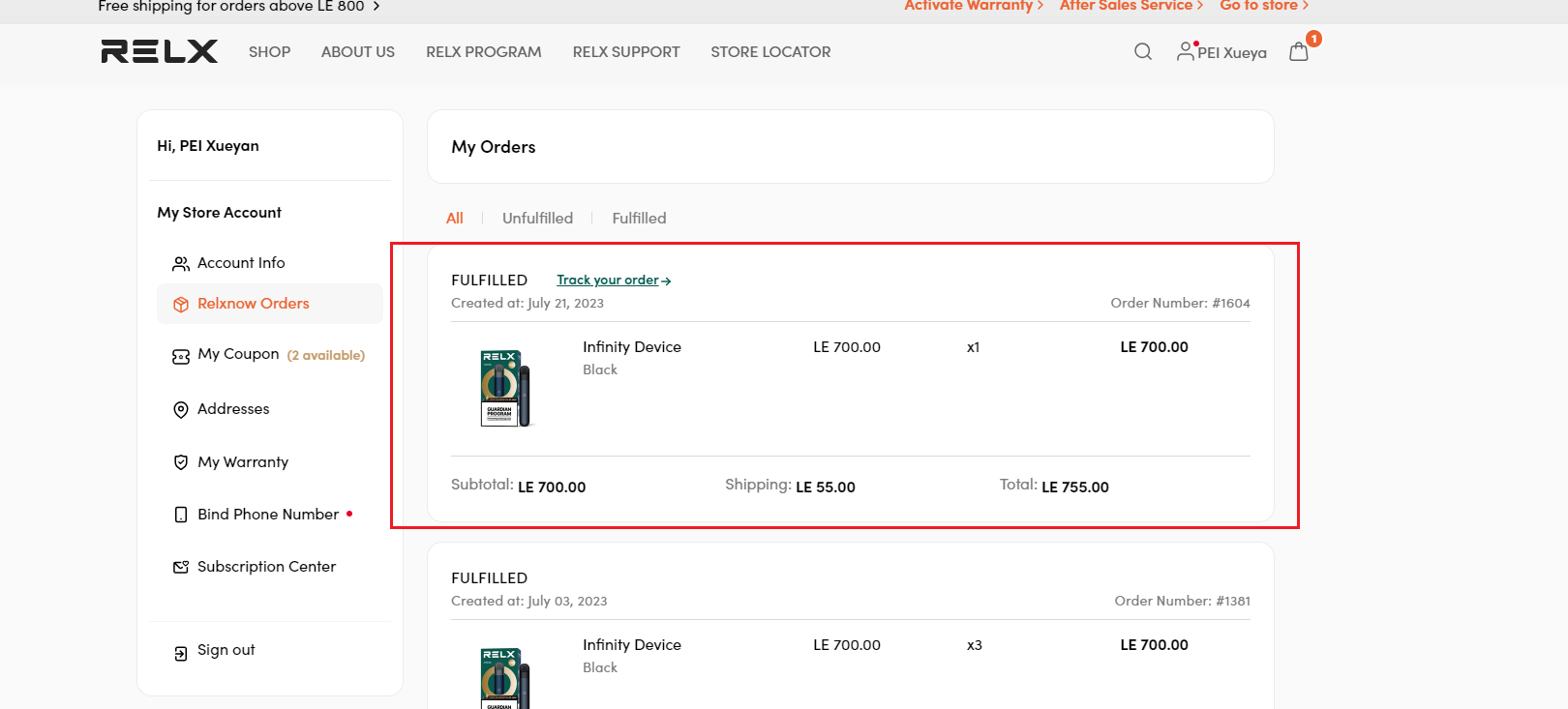 2. We will send a shipping update email. In this email, you will find the tracking number for your shipment. Simply copy the tracking number and click on "Check your Order" to initiate the tracking process.
Please refer to the attached image for a visual representation.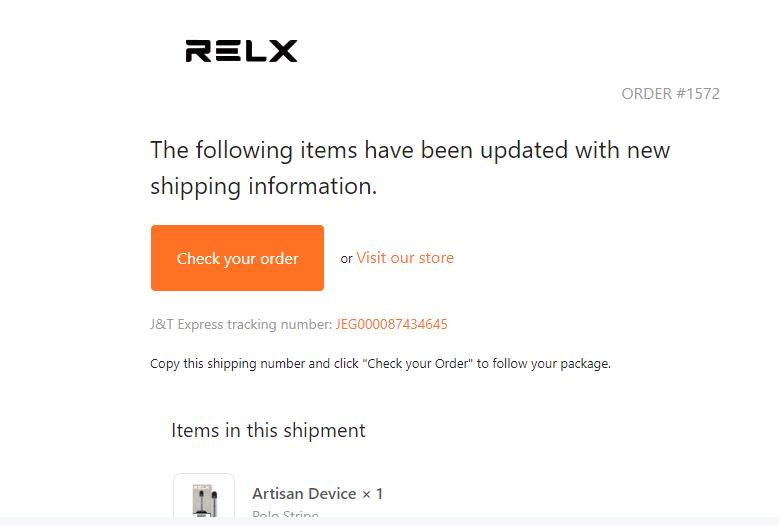 In the event that you haven't received the shipping update email, please contact our customer service team:support.ar@relxintl.com
They will be able to provide you with the necessary tracking number. Then you can conveniently track your package by visiting our logistics platform: https://www.jtexpress-eg.com/
By following these instructions, you will have no difficulty in tracking the status and whereabouts of your package. If you have any additional questions or concerns, don't hesitate to reach out to our dedicated customer support team. We are here to assist you throughout the process.